advertorial
The Drifters Girl - A dazzling story of tenacity that's bittersweet
R&B legend Beverly Knight brings to life the story of Faye Treadwell - the infamous manager of The Drifters - whose life reveals more than music management
Words by Titilola Dawudu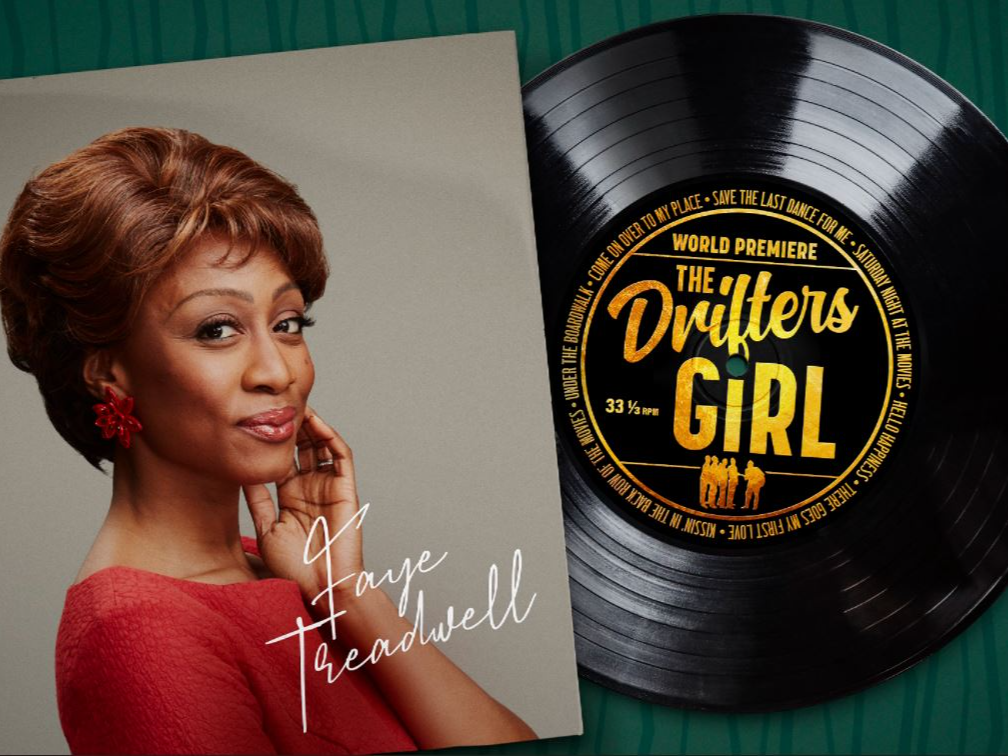 "Name one coloured person who hasn't had to hold their mouth?" says George to Faye Treadwell in the new West End musical The Drifters Girl.
Replace the word 'coloured' with Black. Replace the finger waves and 'fros with locks and a fade. Switch out the satin lapeled suits for skinny jeans. Substitute the Soul and Doo-wop with Grime, Afrobeats or Hip Hop. What has really changed in sixty years? And in particular to the story of the little-known Faye Treadwell, what has changed for Black women?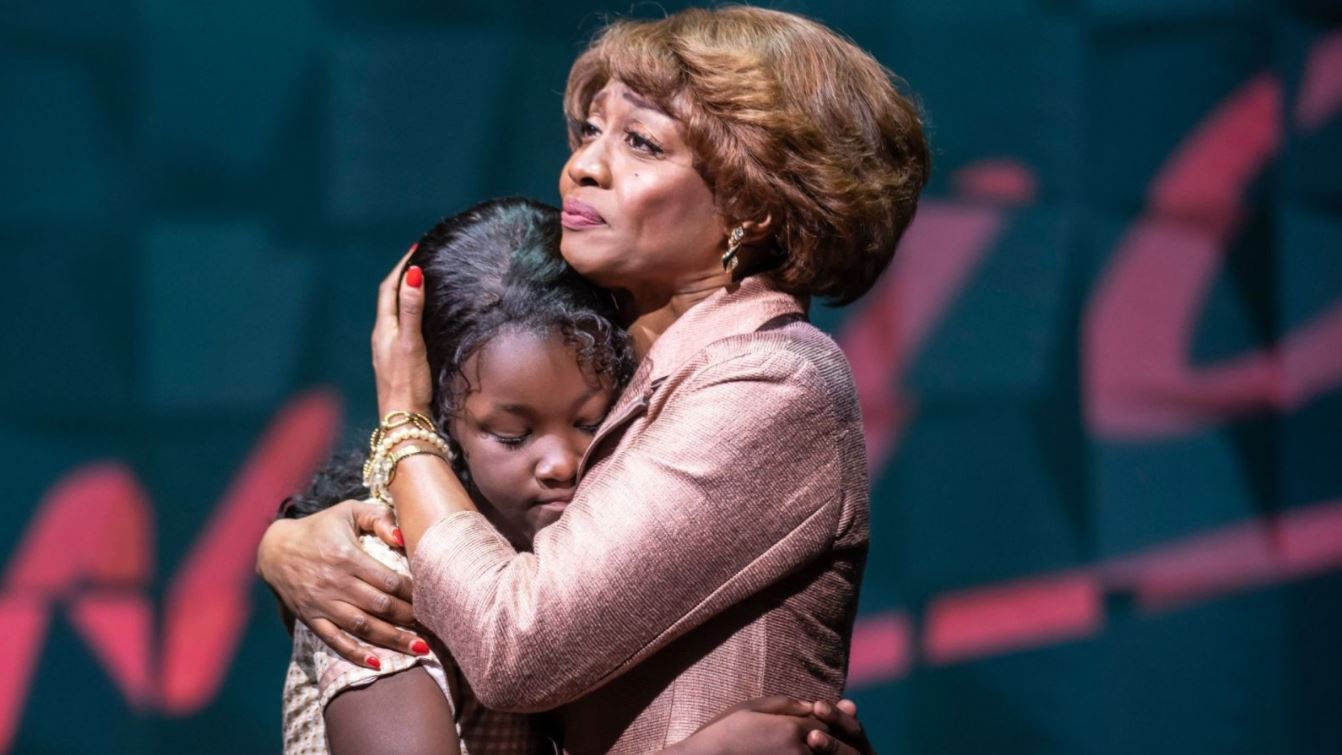 The Drifters Girl is a story of an ambitious, smart, tenacious and audacious woman who now joins the likes of Dorothy Vaughan, Katherine Goble Johnson and Mary Jackson as the focal point of a story that spent too long in obscurity.
The musical follows the career of The Drifters - the Doo-wop, R&B and soul group that rose to fame with hits like There Goes My Baby and Save the Last Dance for Me. A quick Google search uncovers a fascinating tale of legal battles, name changes (including The Original Drifters, The New Drifters, The American Drifters) and protracted dramas over who owned the group. But the real story here can't be found so easily.
Fayrene Lavern Johnson was a business woman who changed the game when it came to intellectual property. This biographical musical paints a story of a woman who not only had to fight constantly to be taken seriously but contend with racism and the guilt of being a working woman and mother in 1950s America.
The story takes place a few years after a tired woman was made to give up her seat on a bus in Alabama and Faye finds herself subjected to misogynoir and sexual harassment in the early years of the civil rights movement.
Despite all of this, Faye Treadwell became arguably the most important element to The Drifters' success and an influential figure in the music industry of the time.
A legend in the spotlight
R&B legend Beverley Knight embodies Faye as a fearless leader who refused to stay silent, taking a stand for what she believed was right.
According to the musical, George liked Faye because she was outspoken and didn't shy away from a challenge. With an upbringing in America's deep South, we follow as Faye contends with the loss of her husband and goes on to build a brand, long before brands were thought of in that way. No matter of how many members joined, left or were fired, people still wanted to be a part of what Faye had been integral in keeping together.
Her tenacity and resilience became another example of how we often celebrate what is an unfortunate biproduct of institutional and cultural injustice rather than the complexity of the task a person undertakes.
But what has changed? We still have to be excellent. We can't fail. And I'm sure for Faye, failure was not an option. Maybe that's why she held on for so long when many would've given up.
Faye's achievements place her in the same lauded position as men like Berry Gordy, so there's something magical about seeing this story unfold on stage and brought to life by her very own daughter - Tina.
One of the most impactful moments finds Knight singing about her daughter as she leaves for London to expand the group's audience and find the money to fight what was a twenty-year-long legal battle over the name. This resonates today, as working women and carers can still encounter stigma or find themselves characterised as wanting to 'have it all.'
People vs. Performers
The Drifters Girl aims for epic scale and it seems like over twenty people are represented on stage, with many of the cast taking on the challenge of playing multiple parts.
Tosh Wanogho-Maud gives a stand out performance, showing phenomenal versatility as an actor and singer. As Ben E. King, he brings the heart behind the music and takes you back to the first time you heard that song - Stand By Me. For me, it was when I first saw the film of the same name. His rendition is a highlight for sure and Director Jonathan Church rightly gives Wanogho-Maud the time and space to really do the ballad justice.
Yet, just like that, Wanogho-Maud switches to play Rudy Lewis -The closeted gay singer who tragically met an untimely death just before Under the Boardwalk was released. Wanogho-Maud leaves notes in the air long after songs end but playing so many characters does have its downfalls. It's often hard to grasp who anyone is, as people are presented more like props. Soon it was Wanogho-Maud, the performer, you want to see more of and he could have played anyone; sang anything.
Matt Henry, the most experienced performer of the cast, really shows why he's deserving of his many accolades. Henry provided the foundation for The Drifters Girl with his voice and stage presence setting the tone for the musical. Henry's moment comes playing Clyde McPhatter ¬- one of the original members who established what became the iconic sound of The Drifters. Henry is sublime in role and I couldn't imagine The Drifters Girl without him.
A timeless love story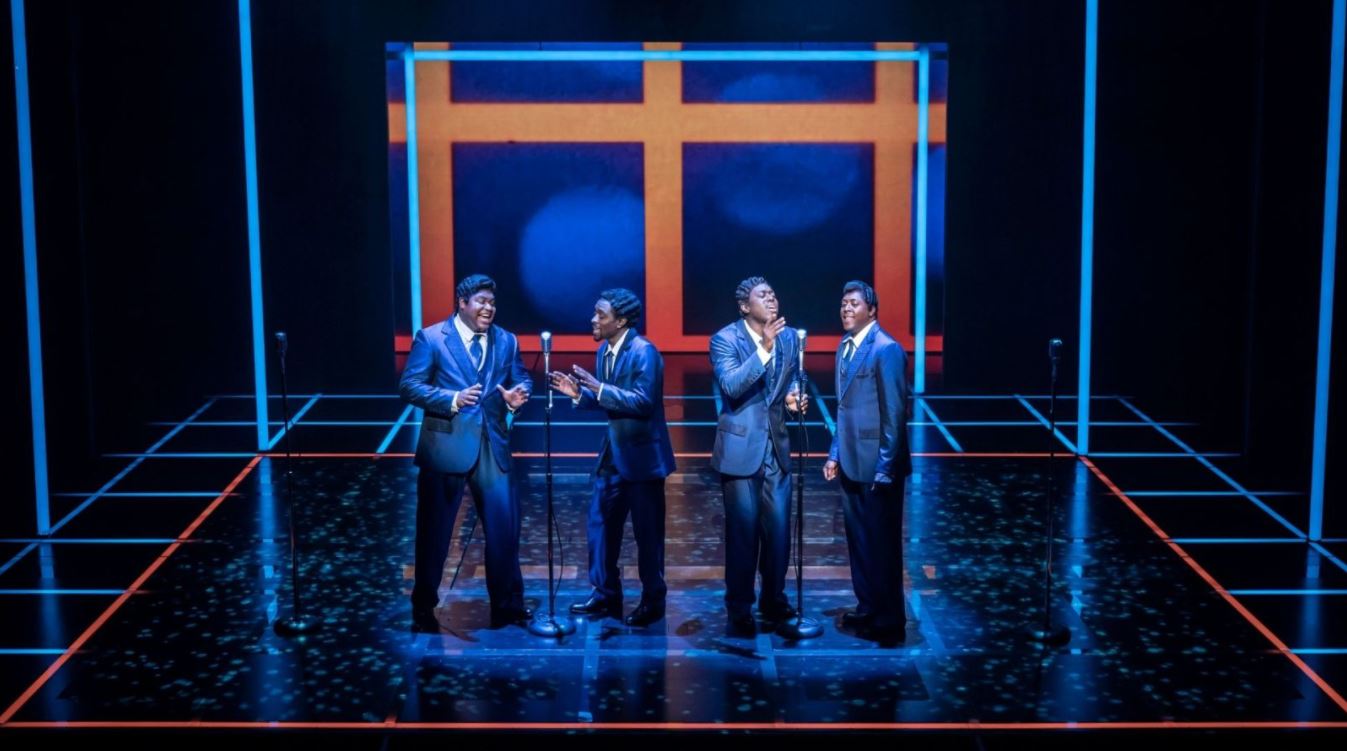 The relationship between Faye and George is also pivotal as a timeless love story.
Yes, it has a slightly questionable start with George still being married to singer Sarah Vaughn but what we experience is a couple evolving into a team; as partners who wanted to change the way managing and owning a successful group could and should be done.
The well-worn tropes of Faye being represented as "emotional" or "quick to anger" are present but what wins out is a story of a couple defying the conventions of their time and a husband never standing in his wife's way in her rise to prominence. Adam J Bernard's performance as George Treadwell (and others) really sparkles and delivers the ferocity of their passion for one another.
Then we have Tarrin Callender playing original Drifter, Johnny Moore (and others). Callender gives life to the expendable characters in Faye's story. He is able to slickly move between different characters and swiftly take on different mannerisms and behaviours as the set moves and the lights change.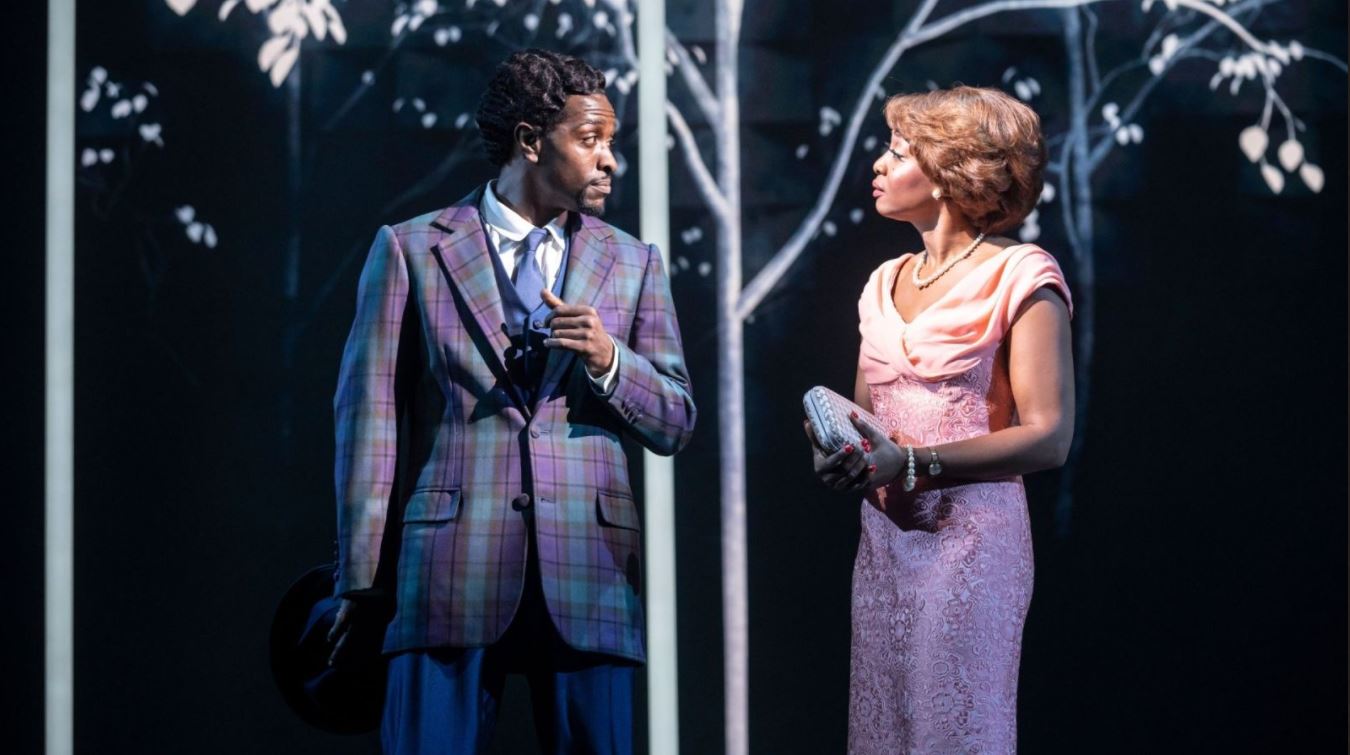 Heroines trying to live!
The show is what a musical ought to be: fast paced with catchy songs and a cast using every inch of the stage as it transforms from a recording studio to a taxi to the London Palladium.
One transformation that might be absent is Faye taking the time and stock to consider life as a Black woman at the helm of a successful company in the 1950s.
It's assumed, of course, that it wasn't all easy. This was given shape by her sharp wit, quick retorts and comebacks as she "stuck it to the man" but the show is quick to move on.
But like the many women before and even after her, I don't think the goal was to take the label of "first Black woman to do this or that." It was to survive, pay the bills or thrive. She just happened to mix sh*t up in the process.
Knowing the stories of these women who trod dangerous paths, started movements, literally blasted men into space, or managed a band is a great celebration but inadvertently highlights the willful erasure of Black women and their contributions to the World.
The moments when the musical touches on race were played for laughs. Decisions were made to make fun of the white producers who wouldn't listen when Faye gave instruction, or when the band were questioned by the police, or when a hotel concierge made them pay for their rooms upfront. These scenarios were given fast lighting and drumlines that played to their seriousness but were not dwelled on.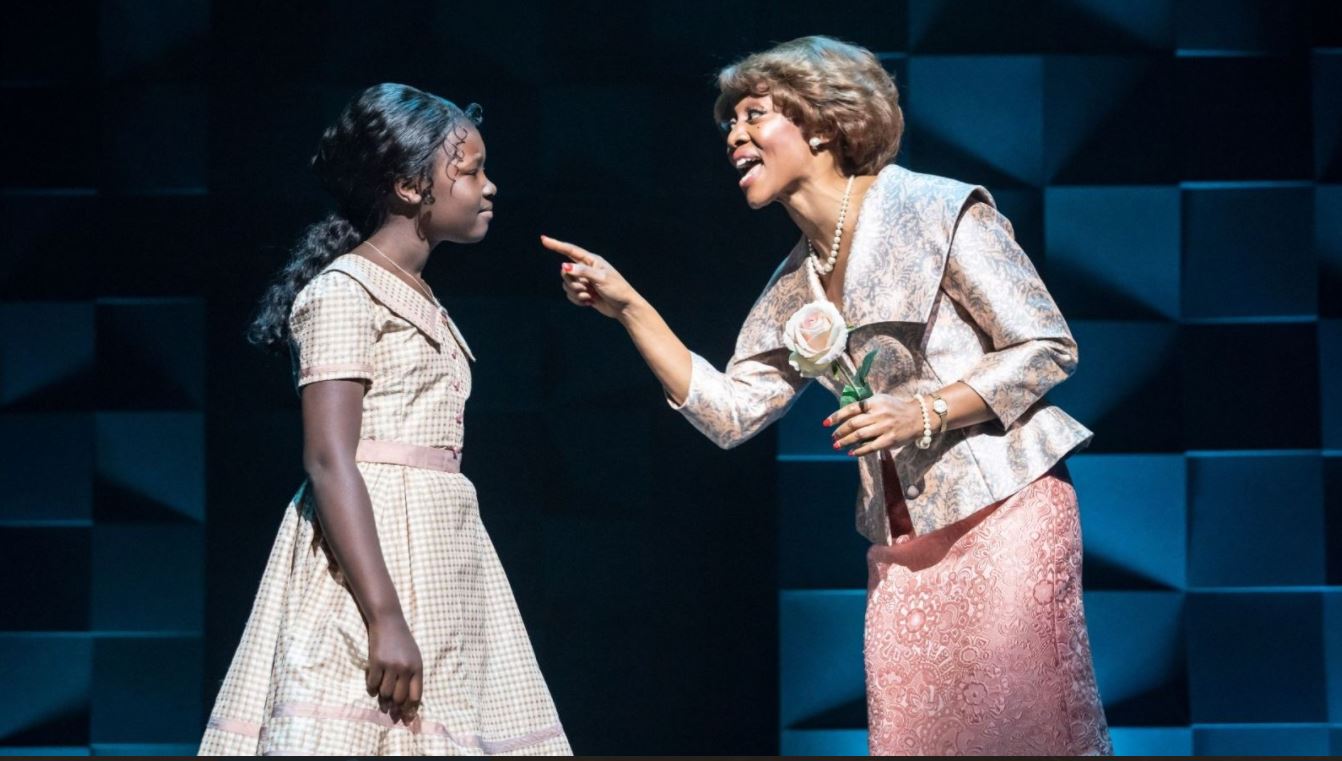 This felt a little romantic in times such as these when it feels we are being called to tackle these ideas head on rather than soften the mirror held up to an audience. That being said, musical theatre is not a classroom, even if it does seek to find relevance and prominence from real life social issues.
Musical theatre is, however, an opportunity to have a good time and revel in a life of adventure and drama accentuated by some of the best music ever made and that's what you're left with after watching The Drifters Girl.
But as a Black woman, I take from it a story that should have been told a long time ago that has thankfully been brought to the stage.
I'm not sure why now but I'm still glad it's here. Better now than never.
Book your tickets for The Drifters Girl.